Interior Design
Management
Specialist Aircraft Interior Advice
& Design
One of the most challenging aspects of an aircraft interior design is developing an interior which is beautiful, ergonomically sound, technically feasible and meets the aviation authorities' full requirements of safety and certification. It must also be an interior which naturally fully meets the needs of its owner regarding their design requirements, budget and lead time. Working with clients, the client's selected interior designer, completion centers and suppliers, we ensure that this balance is maintained at all times.
We believe that the customer comes first – and that means exceptional design management which bring specific skills and design experience to your project. Added to this is a very close eye for detail and a team-focused approach in order to achieve the very best result within any design brief.
Whether you are looking for advice on the best design approach at the start of your project, advice with regards your existing interior or someone who can manage part of, or the entire design process for you, please do not hesitate to be in touch.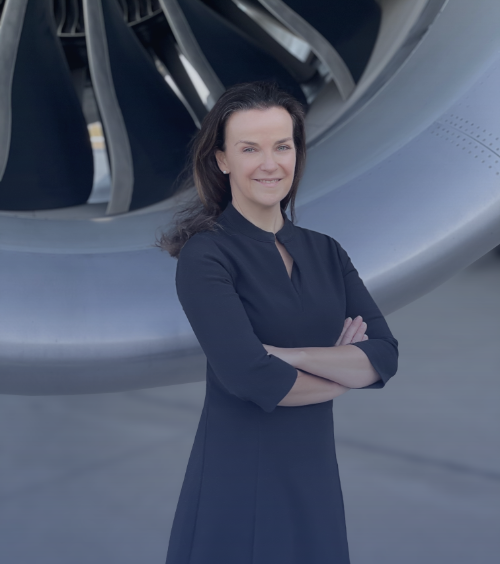 Providing a creative approach to elegant
interior design solutions.
For Clients & End Users
We offer independent expert interior design guidance to clients at every stage of their completion or refurbishment project.

We appreciate that our clients and their teams are busy individuals and aircraft completion projects are complex, with often many different parties involved. Our goal is to work with you, understanding your requirements, and providing expert interior design representation on your behalf, bringing all aspects together, and providing you a trusted feedback loop.

We can work with your own interior designer, source a designer on your behalf, or provide our own interior design services, depending on your requirements and the needs of the project.
For Corporations
Businesses come to us for our independent expertise in all aspects of high-end aircraft completion and refurbishment.

In the past, we have provided many different design services, including providing design recommendations for a buyer of a wide-body aircraft, giving detailed analysis of optimum seating configurations for a potential charter organisation, providing exterior livery design ideas to a client in order to secure accurate pricing at the paint facility, and providing alternative interior layout and concept options to a private airline to assist with their decision making. If your aircraft project has a design element, please be in touch to see how we can help.
For Completion Centers
Having gained significant experience working within completion centers, we appreciate that workloads can peak and customer requirements can increase at short notice.

We offer experienced interior design services at all stages of the project lifecycle. Do you require additional support to develop and present interior design concepts to a client? Or would you require an expert interior design manager to lead a project from concept to completion? Let us support you.